Standard Industrial Sands
---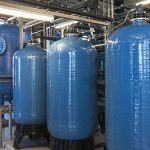 Whibco produces filtration media for the demanding customer with tight tolerances. The typical grades of filter sand would be O, OO, OON, OOO, PWD, Our typical filtration sands are sized from .3mm to .6mm in size. We can produce tight effective size ranges as well as uniformity coefficients as low as 1.4. Bring us your specifications and we can produce the material you need.
Our silica sand is over 99% pure silica
Ability to produce to the tightest of specifications
Flexible shipping and packaging options
Fully staffed and capable Quality Control Department
Material available damp or dried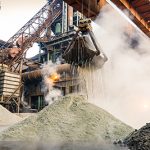 Whibco has been supplying foundry operations for going on 200 years. Our high silica content sand with a high melt point leads to the ultimate in performance in your foundry applications. Our material is washed and dried to allow for optimal performance of your binder materials. We are members of the American Foundry Society and we have a professional staff of quality oriented individuals ready to help you with your questions.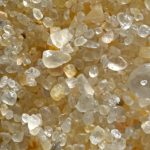 Whibco produces high purity dried silica sand products that perform in a wide variety of industries. Our Proppants are produced with state of the art equipment to meet the needs of gas and oil drillers everywhere. Our foundry mold and core sands have been used in foundries across the tri-state area for literally going on 2 centuries. We produce tightly graded filtration media that can be produced at very tight effective size and uniformity coefficients – the typical grades being O, OO, OON, OOO, #1. Our dried silica sands are used in a wide variety of industries for everything from grouts and underlayments, to athletic equipment, and pet supplies. Contact Whibco to see how our experience can help you to fill a need or solve a problem.