Industrial
---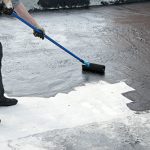 Whibco of NJ, Inc. is one of the largest private landowners in the state of New Jersey and we have vast amounts of reserves available to meet your construction needs. Whether your project requires a couple of tons of material to back fill around new construction or to provide cover soil for a landfill, Whibco can meet your needs. If your project requires New Jersey DOT embankment materials, borrow excavation materials, porous fill, or vertical drain sand – we have got you covered. Let us know your specs and we will produce the material for you.
Vast Reserves of fill materials available
Knowledgeable Production staff to produce the material for you
Professional Quality Control Department to verify that material meets your needs
Flexible loading hours
Numerous Trucking Options
Whibco has several permitted fill pits from which we can produce fill materials that can meet just about any specification you can throw at us—from varying permeabilities to increasing clay quantities. Our materials come from a virgin source and we do not include any recycled materials in our products.